Why is it Important to Work with an Interior Designer?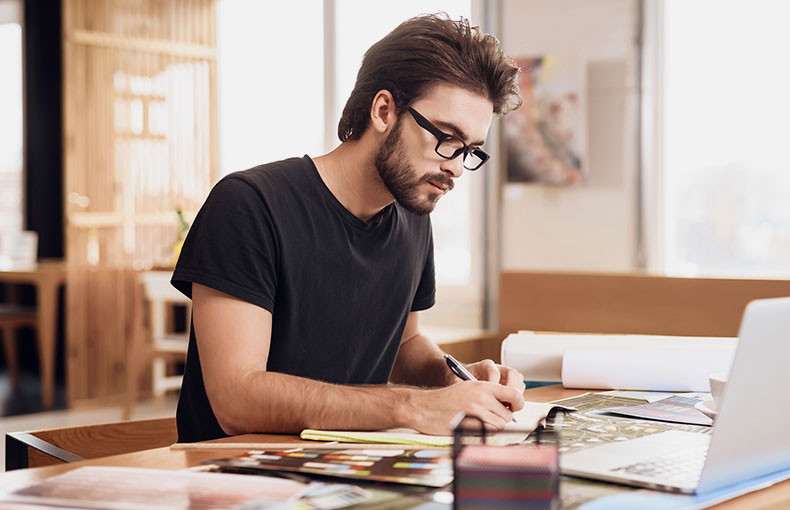 Why is it Important to Work with an Interior Designer?
Although working with interior designers was seen as a luxury in the past, today it has become a necessity. Making even the smallest space appear much more functional and larger, interior architects not only create visually advantageous situations, but also help you to have the most accurate solutions mathematically, as they are trained in their field of expertise.
By creating a different atmosphere in the spaces and helping the places have an identity, interior architects help you to have the ambiance you want to create in a unique way. Specialists, who give importance not only to visual elements but also to functional elements, choose materials depending on many variable factors, from climatic features to the location of the space. In this way, you can ensure that the products you prefer have a much longer life and you can protect your budget. 
Saving Unnecessary Materials Budget
You should work with a real expert so that you don't have to buy unnecessary materials again and again for your office and workplace. In order to use your time and budget correctly, the experts you can choose can offer turnkey projects within the timeframe they have committed. You can have the most suitable solutions for your brand's style and expectations in interior design services where project and design services are carried out from a single center. Interior architects, who make the point in your projects with the right practices, help to transform the customer perception in a positive way, especially in the spaces used for commercial purposes. Helping you turn your potential customers into real customers and your current customers into loyal customers, interior designers will quickly regain the time you lost in trade thanks to the decoration elements they complete in a short time. Design applications made according to general consumer needs, not of a single person, allow the company to increase productivity. For example, in a shelf setup, the shelves designed exactly at eye level by calculating the average height of the consumers have the feature to increase the tendency of the consumers to purchase the product. At the same time, it is ensured that consumers are mobilized by using various colors on a category basis.
Perception Management Through Color
Brown is preferred especially in fast food restaurants as it will make people take action quickly. Used in fast food restaurants, brown sends a message to people that they should get up quickly after their meal. Besides, this color triggers the person to be hungry. As in the example of brown, interior architects, who have tricks to guide consumers by using the language of colors in other sectors, operate with the aim of offering you the best. Not only by the image, but also mathematically, helping all areas to be used functionally correctly, experts show their knowledge of materials in practice by ensuring the use of quality products. In this way, you do not waste time researching materials, do not have to compare products and prices, you can find solutions that will change your business by entrusting yourself to an interior architect.
Get Architectural Support from an Expert
Just like in professions, you cannot do everything yourself in interior design solutions. It is possible to save your budget by getting accurate results in a short time by leaving the job to the specialist. Under normal circumstances, interior architects can buy the materials you want to buy individually at much more affordable prices. Therefore, at the end of the day, you will have various advantages that will amortize the price you pay for the interior designer. Moreover, the materials used in the field are specially designed for you. In this way, you can easily distinguish yourself from others. Custom-designed furniture, which you can easily own at an affordable price, is an important visual element that will reveal the privilege of your business.
Sectoral Design Options
You can create long-lasting and sterile areas with the use of materials that do not keep dust and have antibacterial properties in areas where hygiene is important such as a market. You can meet your expectations in the best way in interior architecture firms that use different materials and different designs for each sector. By getting professional support, you can ensure that the place has a personality in a short time. In this way, you can appeal to a wider consumer audience or reach a specific audience. Do not ignore expert support to get the right results with the most suitable designs for your industry, and do not hesitate to get help in reaching your goals.