Executive Office Designs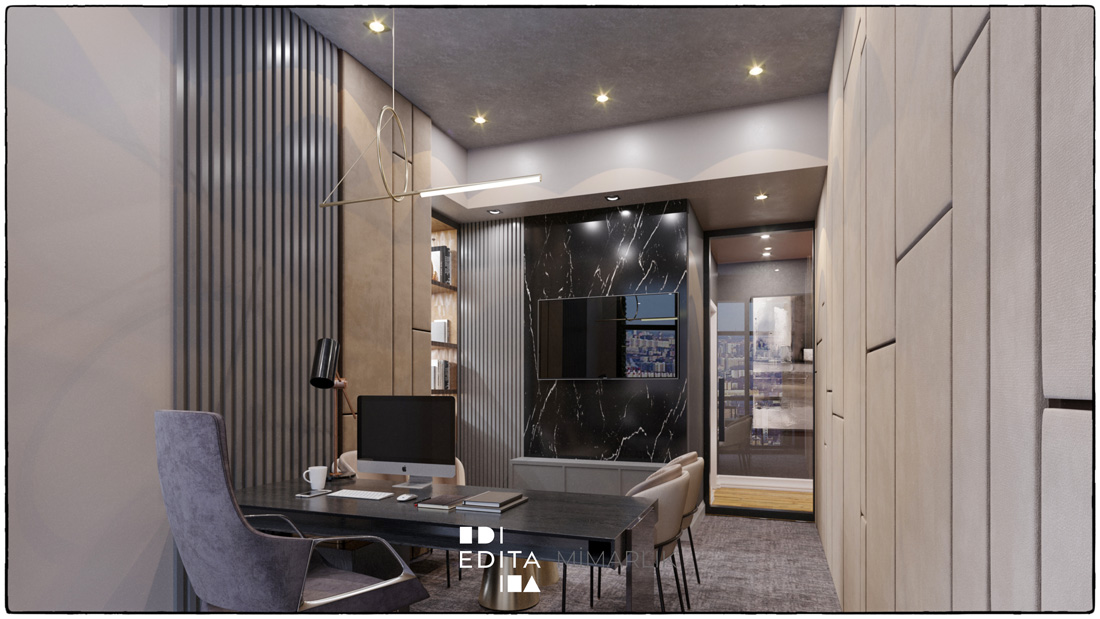 Attention to These in Executive Office Designs
Executive office designs created for people working in the upper levels of the public and private sector can be prepared according to the management degree of the person. You can get professional support to create suitable environments without reducing work efficiency. Within the scope of executive office designs, you need to use the items that are suitable for the identity of the institution and it is necessary to choose the elements that represent the institution and also suit the level of the manager.
Within the scope of office room designs, the office table is placed against the wall farthest from the door and its back against the wall so that those who enter can see it directly. These tables are usually placed on the windowsill in order to make maximum use of the light and to see the outside clearly.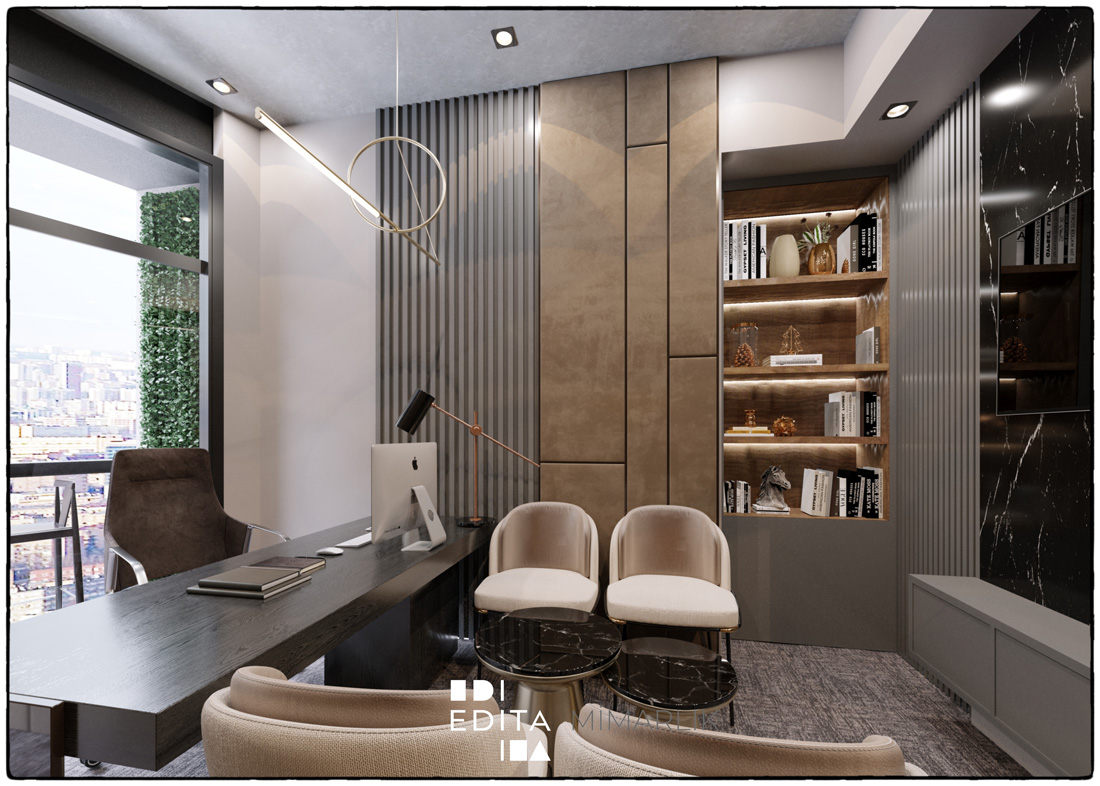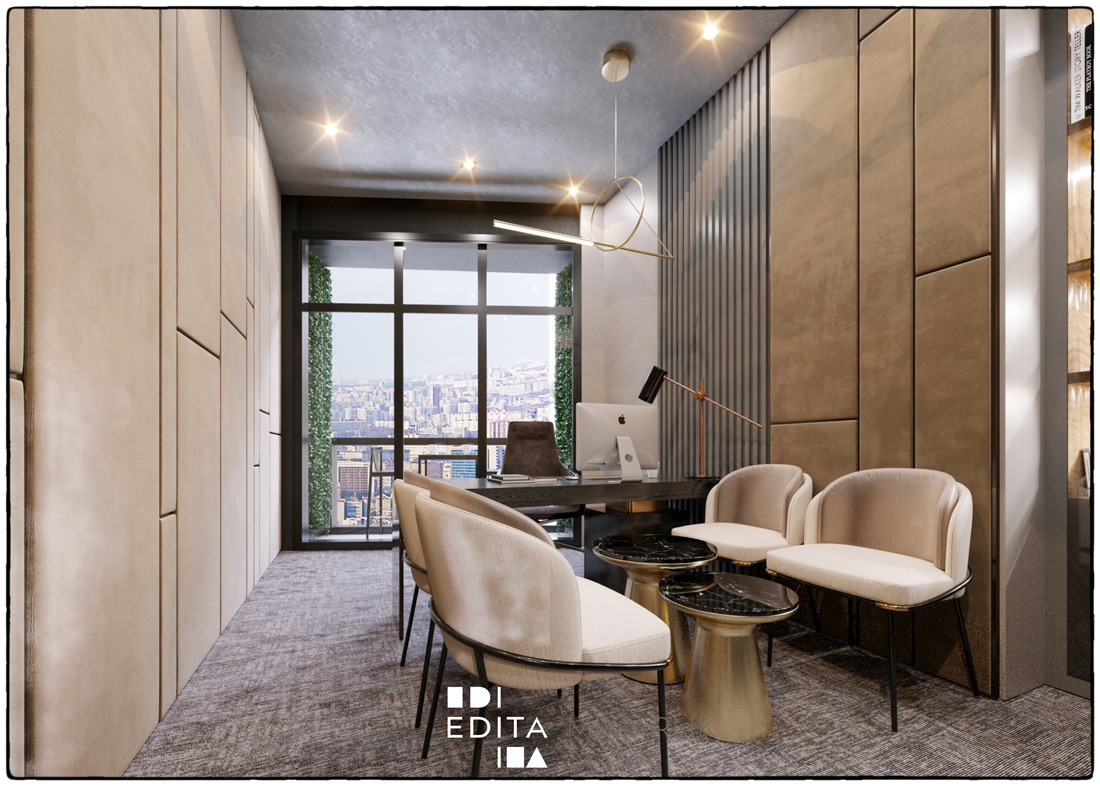 Visitors Should Be Considered in Office Room Designs
Additional coffee tables to be placed in front of the office table should allow visitors to work while sipping their tea. You should not forget that the furniture in front of the office table, which is suitable for short meetings, should be separate from the classic home armchairs. If you want to add a heavy atmosphere to the environment, you can choose the guest seats with leather fabric. 
Within the scope of executive office designs, it is possible to improve the walls with wallpaper, embroideries with motifs, various decorations and paintings to add an artistic and respectable atmosphere to the environment. In addition to all these, decorative final touches other than lighting, armchairs and tables must also be made. The plant, located near the office table, will help soften the environment and give it a lively appearance. It is necessary to integrate not only the items in the environment, but also every detail from the floor to the ceiling.
Powerful Impact on Executive Office Designs
It is also important that the room have a contemporary line in order to create respectable and dynamic environments. In executive office designs, if you want to divide the space into two, it will be very advantageous to place cabinets with shelves in which books and files can be placed. You can have custom-made furniture made in accordance with the square meter of your office.
In order to protect the acoustic comfort of the environment, insulated materials should be preferred for floor coverings. In office rooms, which are usually large-scale, no one wants their voices to resonate. You can contact us for the professional image you want to create in these areas.